Return to Headlines
District Teacher of the Year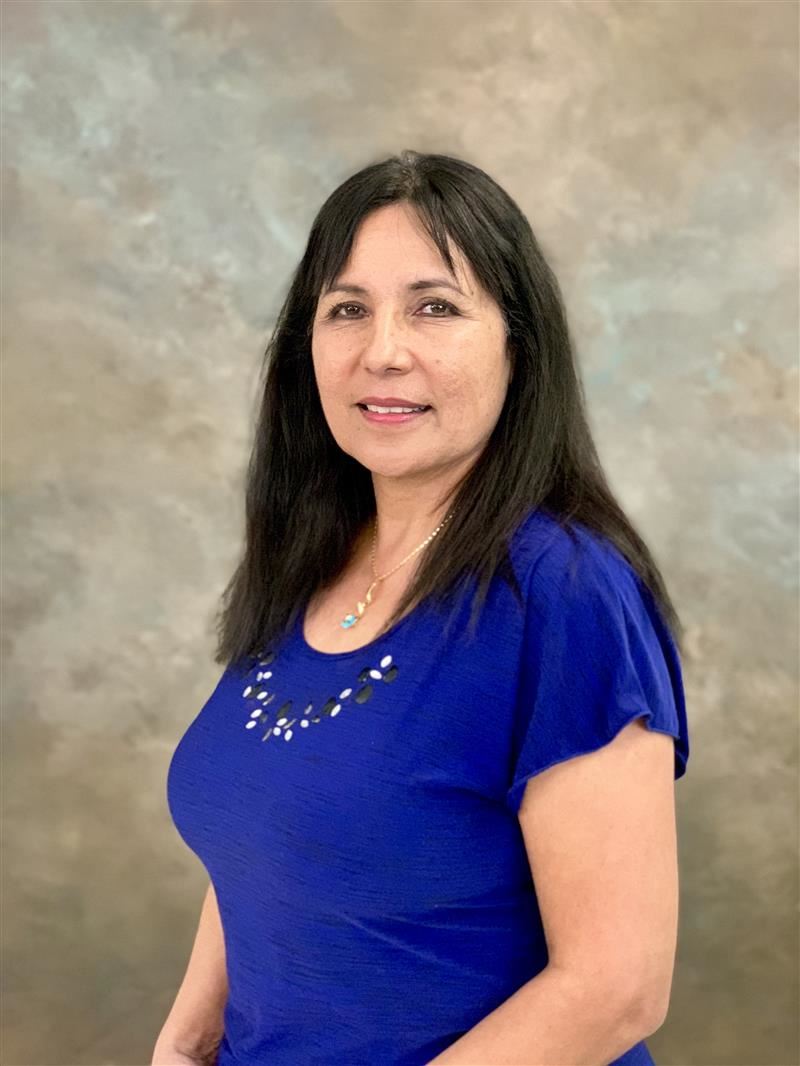 Mrs. Aurora Delgadillo, a Cesar Chavez High School teacher, has been selected as the Teacher of the Year for the Delano Joint Union High School District and Cesar E. Chavez High School.
"To be recognized Teacher of the Year for Cesar Chavez High School and the District is an immense honor to me, especially this year, in which the school was one of two to receive the Distinguished School award," said Delgadillo. "Our teachers are very hard working, talented and passionate. When I was informed that I had been recognized, I began to picture teachers throughout the school that beside me, had worked very hard, and had participated in the countless activities that we produced throughout the years. As I received the news that I had been chosen, different emotions struck me. Soon I came to realize that the recognition was not only for me, but for all my colleagues at CCHS. We were all Teachers of the Year!"
Delgadillo has been in education for 32 years and presently teaches Spanish; Spanish ICP, Spanish IS, IIS and Bilingual Drama. She has also taught at Valley High School, Delano High School, and Delano Adult School in different capacities.
"Despite the years of experience, we are always amazed with the energy and love that Mrs. Delgadillo brings each and every day," said Uriel Robles, Cesar Chavez High Principal.
Gerardo Rodriguez, a colleague in the same department says, "Mrs. Delgadillo makes our job loveable. Working with her for the past ten years has made my job gratifying. She has taught us (our department) that we don't come to work, we come to make our students love our culture and appreciate our classes by creating hands-on cultural activities that engage the students and their families." Mrs. Villagomez would also like to congratulate Mrs. Delgadillo for being recognized as Teacher of the Year. "I've had the privilege of working by her side for a couple of years now. She is an inspiring educator with the ability to motivate others to always do their best."
Her passion to create and develop plays, when students light up as she engages with them in positive activities, and when some come back to tell her how she's impacted their lives, are some of the reasons she has stayed in education.
"Instructing the drama students is the most incredible experience that I have had. When I see the interaction between the high school students and the children who watch the plays, I feel overwhelmed with joy," Delgadillo adds. "I have made great memories, as well as the kind that have challenged me and help to grow and not ignore. School has been a major part of my life; many chapters of my life have been written in it. The people that I have encountered young, and old, will always be a part of my life."
Delgadillo would like to thank God (everyday), her family who has always supported her, her colleagues that collaborate with her and enjoy the activities as much as she does, the administration who has supported and trusted her in her endeavors and her students from drama who lovingly work with her to produce shows that impact the little kids.