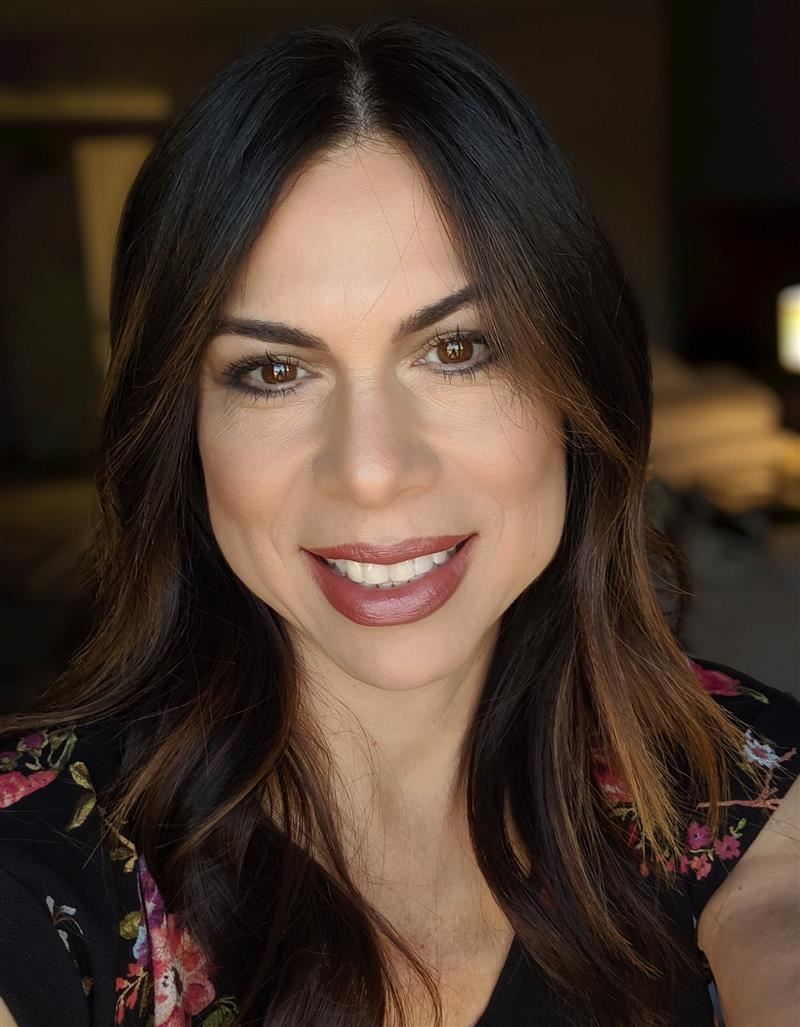 Dolores Rodriguez
Principal
661-720-4180
It is with great joy and enthusiasm that I write this letter to introduce myself as the new principal of Valley High School. My heart is filled with gratitude for the opportunity to join the Eagle family and continue my journey in the Delano Joint union High School District, a place I have proudly called home for nearly 25 years.

First and foremost, let me express my deep appreciation for the vision and values that our district upholds. I have always believed in the power of education and its ability to shape the lives of young men and women. As we embark on this new chapter together, I am committed to doing my best in serving our Eagle families and nurturing an environment where our students can flourish academically, emotionally, and socially.

One aspect that I am particularly passionate about addressing is the perception and stereotype associated with continuation high schools. Valley High School is not a place where "bad kids" are sent; it is a place of hope and opportunity. Our students come from diverse backgrounds and face unique challenges, but that does not define them or their potential. Together, we can erase this misconception and celebrate the incredible talents and capabilities each of our students possesses.

One guiding principle I hold dear is that there are no "bad" students. Often, students are misunderstood, and it is our responsibility as educators to uncover the greatness within them. I urge all of us to watch the video, "Be a Mr. Jensen," as it encapsulates the essence of our mission. We have the power to create a supportive and empathetic environment, one that brings out the best in our students, just like Mr. Jensen did in the video.

Valley High School may be small in numbers, but together, we are a mighty force. Let us stand united, determined to move mountains and achieve greatness. As we work towards common goals, our collective efforts will create a school culture and climate that fills us all with pride. I am confident that, with your dedication and commitment, we will inspire our students to reach new heights and prepare them for a bright future. Together, we will build a community that nurtures not only the academic growth but also the emotional and personal development of our students.

At Valley High School, it is our mission "to empower students to become productive citizens by developing the skills necessary to promote self-worth, independence, knowledge and creativity, in order to adapt to a world of accelerating change within a safe, supportive and secure school environment."

Our expected Student Learner Outcomes are:

E – Empowering students towards academic and behavioral ownership

A – Achieving academic success towards graduation, college, and career readiness

G – Generating technological competency

L – Learning to communicate critically and be a lifelong learner

E – Encouraging diversity, cooperation, and global responsibility

Valley High School has been rewarded in several areas. Nearly three years ago, VHS received a 6-year accreditation with a 1-day mid-term review. This is excellent for an alternative education school because this is the highest accreditation a school can receive. We were recognized by U.S. News and World Reports in 2015, and most recently, were awarded as a Model Continuation School by the California Department of Education. This is equivalent to a California Distinguished School award for regular high schools.

Like the great principals before me, I am honored to serve the Eagle community. As an alumni of a continuation high school, I hope to inspire our students to be the architects of their own destiny. Let's go Eagles!