CCHS Principal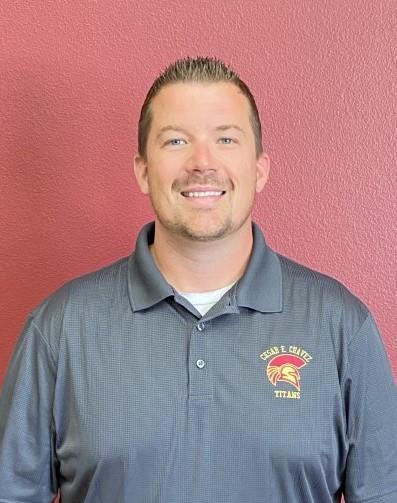 Justin M. Derrick
Cesar E. Chavez High School
800 Browning Road
Delano, CA. 93215
(661) 720 - 4650
Dear Titan Community,

Let me first take this opportunity to introduce myself. I am Justin Derrick, the new Principal at Cesar E. Chavez High School. I have been in education for 16 years, with the majority being served in the area of administration. I am absolutely honored to be a part of the Titan Family and look forward to all we are going to accomplish in the coming years.

I would like each and every parent, student, and stakeholder to know that it will be my absolute priority to provide a safe and welcoming environment for all students. A place where they can feel welcomed and supported while they continue to grow their minds and spirits towards the reality of being College and Career Ready. High School years are the most important in shaping the future trajectory for all students as they prepare to venture out into society. We will work hard to give them every opportunity to better themselves and maximize their preparedness for such a momentous event in their lives.

I hope each and every one of you have had a wonderful summer and spent time with family and friends. We at Cesar E. Chavez High School are gearing up and ready to start pushing for more growth and success as we charge through the 2023 – 2024 school year. From our Titan family to yours, let's celebrate and dominate the 2023 – 2024 school year.